The Yellowstone Art & Photography Center is located right next to Old Faithful in the historic Haynes building. In its current iteration it serves as a gallery space, working studio/ apartment for the Artists-in-Residence, retail store for Yellowstone Forever, and art activity center open to the public. All design aspects of the building have the intentionally broad theme of simple shapes.
These materials were created to engage our youngest visitors and introduce them to the shape of art. The challenge was to create something that kids (and their families) wanted to hold onto that could be a brand messaging piece for Yellowstone Forever as well. The location of the building means that large quantities of people are constantly entering, and then leaving just as rapidly. These activities need to capture attention quickly, and at the same time be something that kids could take with them to play with or finish later.
Creative direction by Maria Bisso.
Yellowstone Forever is the official nonprofit partner of Yellowstone National Park.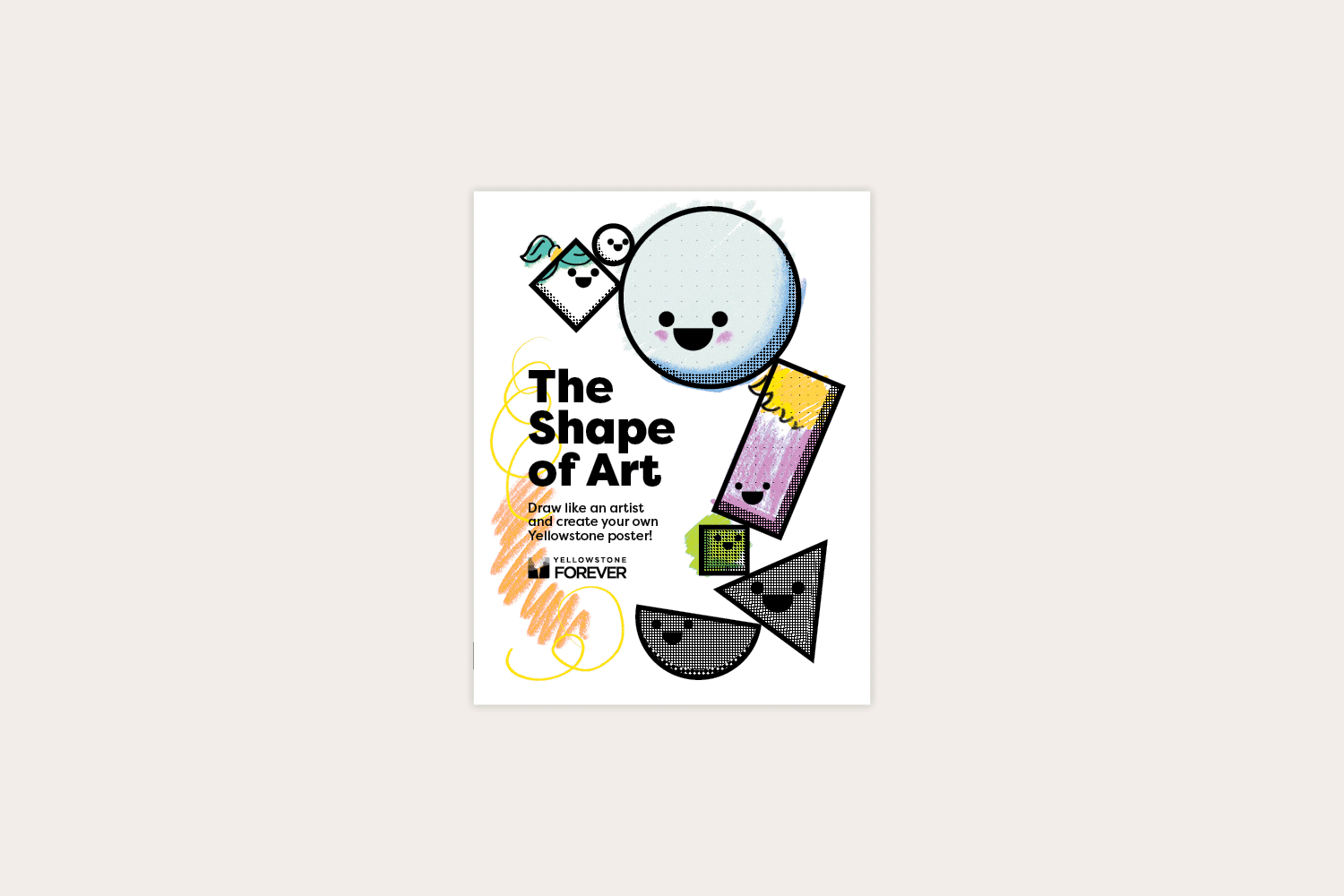 This activity sheet was designed as a quarter folded letter-sized paper that was small enough for a lot of kids to color at once in the limited space of the YA&PC, and something families could easily take with them to finish later. It was also designed for the staff to be able to print on-site, as Old Faithful is a fairly remote location! Our feedback was very positive from kids, parents, and staff alike.
On our opening day we also did a special button-making activity! We're not sure we'll repeat this activity in the same format as it required a lot of coordination from our staff and asked kids to stand in line for our one button machine, but it was a great learning experience at the very least. You can make your own buttons online via our free printable templates.